Posted 23 minutes ago
Proposed by sea ​​change radio
With approximately $1 billion in annual revenue, The Nature Conservancy is the largest organization of its kind in America. Their stated mission is to "conserve the lands and waters on which all life depends" and they boldly claim to have "done more than anyone else to advance conservation around the world". And yet, this large and powerful group is under fire from an array of progressive environmental justice advocates. This week on Sea Change Radio we welcome Reverend Leo Woodberry and Danna Smith to the show. Woodberry is pastor of Kingdom Living Temple in Florence, South Carolina and executive director of the nonprofit New Alpha Community Development Corporation, and Smith is executive director of Dogwood Alliance. They explain why they criticize The Nature Conservancy's stance on carbon offsets, the use of wood pellets, and its dubious alliance with the wood products industry.
Click here to listen.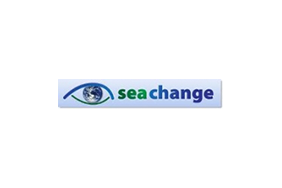 sea ​​change radio
sea ​​change radio
Sea Change Radio is a new radio show and podcast that connects social, environmental and economic transformations towards sustainability. The show features news analysis, commentary and interviews with sustainability experts such as Hunter Lovins, John Elkington, Hazel Henderson, Bill McKibben, Mindy Lubber, Paul Hawken, Frances Moore Lappé, Joel Makower and others. Sea Change co-hosts Bill Baue and Francesca Rheannon produced the show's precursor, Corporate Watchdog Radio, which launched in 2005. Sea Change is nationally syndicated to more than 20 stations and airs from www.CChange.net, where you can also download the show. or subscribe to our podcast or mailing list.
Sea Change Radio c/o WMUA 91.1 FM 105 Campus Center University of Massachusetts – Amherst Amherst, MA 01002
More than sea ​​change radio