YOKOTA AIR BASE, Japan — Vice President Kamala Harris landed at the home of U.S. Forces Japan in Tokyo on Monday, beginning a four-day visit during which she will discuss rising regional tensions with the country's current leader. and commemorate another.
Harris leads a delegation of current and former U.S. officials that includes U.S. Ambassador to Japan Rahm Emanuel, who was on hand to greet the vice president in Yokota, and four others who have served in his post: Senator Bill Hagerty, Ambassador American in Australia. Caroline Kennedy, John Roos and Thomas Schieffer.
They will represent the United States at the controversial state funeral of former Prime Minister Shinzo Abe on Tuesday at the Budokan in Tokyo.
The vice president was scheduled to meet with Japanese Prime Minister Fumio Kishida on Monday evening, according to comments from a senior Biden administration official posted on the White House website Friday.
"In addition to expressing condolences and discussing [Abe's] legacy, we anticipate they will also have a discussion on issues such as the strength of the US-Japan alliance; our broad cooperation on many issues, including space; and also, a series of regional and global issues, including the importance of preserving peace and stability in the Taiwan Strait, and the importance of promoting a free and open Indo-Pacific," the anonymous official said.
While in Tokyo, Harris will also hold talks with South Korean Prime Minister Han Duck-soo and Australian Prime Minister Anthony Albanese, according to the White House.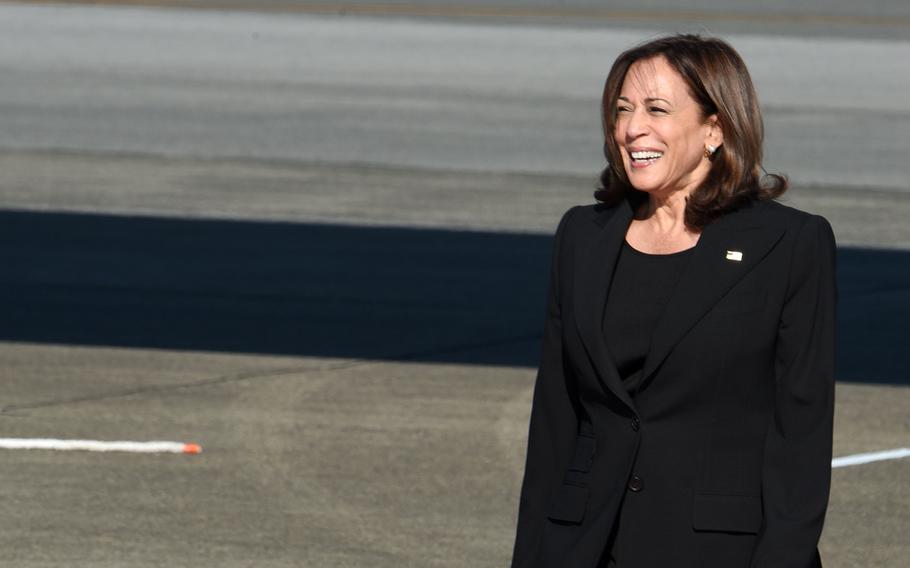 The vice president is due to travel to Naval Base Yokosuka, headquarters of the US 7th Fleet south of Tokyo, on Wednesday to greet service members and tour the destroyer USS Howard, the White House official said.
"She will meet with the commanders and sailors of our forward deployed naval forces and then deliver a speech," the official said.
Regional tension peaked on August 3 when U.S. House Speaker Nancy Pelosi visited Taiwan while leading a congressional delegation to Asia that included stops in Singapore, Malaysia, South Korea South and Japan. The visit to Taipei prompted China, which sees the democratic island as a breakaway province that must be reunited with the mainland, possibly by force, to stage live-fire drills that surrounded Taiwan.
President Joe Biden said in a September 18 CBS "60 Minutes" interview that US troops would defend the island if China invaded, although the White House later backtracked on those comments. He did the same after the president made a similar statement during his visit to Japan in May.
Harris is due to travel to South Korea on Thursday and meet with newly elected President Yoon Suk Yeol, according to the Biden administration official.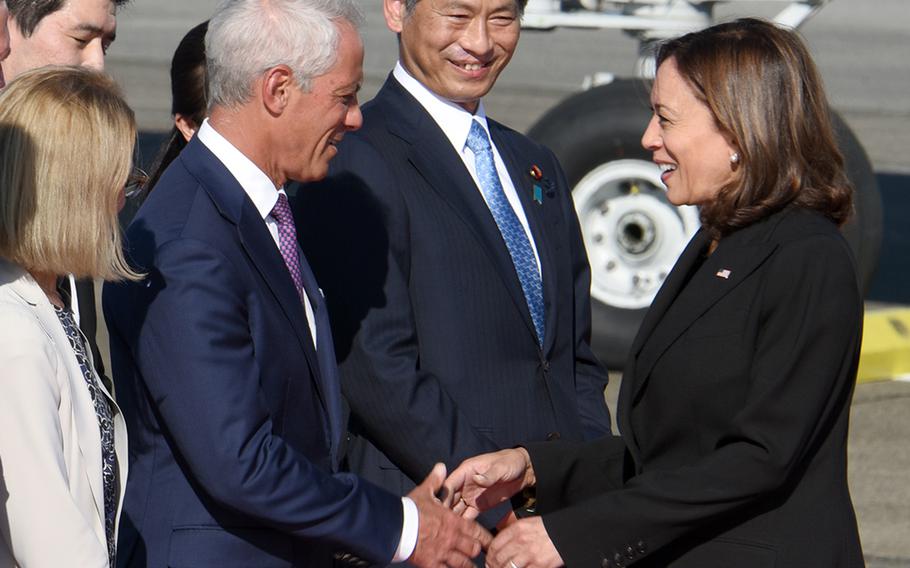 During this visit, Harris will highlight the strength of the US-Korea alliance and discuss the threat posed by North Korea; the importance of peace and stability across the Taiwan Strait; and the growing economic and technological partnership between the United States and South Korea, the official said.
The meeting is scheduled for less than a week after North Korea tested a ballistic missile and just days after the United States and South Korea launched joint naval exercises near the peninsula involving the carrier. nuclear-powered aircraft USS Ronald Reagan.
The exercise is designed to prepare "for North Korean provocations," South Korea's Ministry of National Defense said Monday.
In Tokyo, Harris and Kishida will likely tout the strengths of their alliance and the resilience of their supply chain, according to James Brown, an international business expert at Temple University's Japan campus.
However, the US delegation to Abe's $1.8 million state funeral, which also includes a former assistant secretary of state and a former chairman of the Joint Chiefs of Staff, appears "underwhelming", a- he told Stars and Stripes in an email on Monday.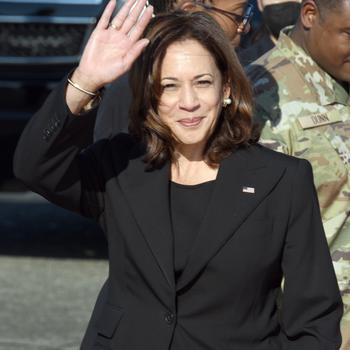 "While other current and former leaders are in attendance, neither Obama nor Trump are making the trip," he said of former presidents. "This despite Abe's supposedly close relationship with Trump. Abe even nominated Trump for a Nobel Peace Prize.
Harris' trip is "sort of last minute" and it will be difficult for him to organize any meaningful side meetings, according to Brad Glosserman, deputy director and visiting professor at the Center for Rule-Making Strategies at Tama University in Tokyo.
"Expect lots of handshakes and casual encounters," he said in an email Monday.